Welcome to halsey.co. We're using this domain to host personal websites for Halsey family members, as well as their name-related businesses. We're planning on eventually adding a history of the Halsey family in the United States here too. Are you interested in a website at your-first-name.halsey.co or an email address of your-first-name@halsey.co? Email Nick @ this domain to see if we can work something out.
Here are some of our active sites: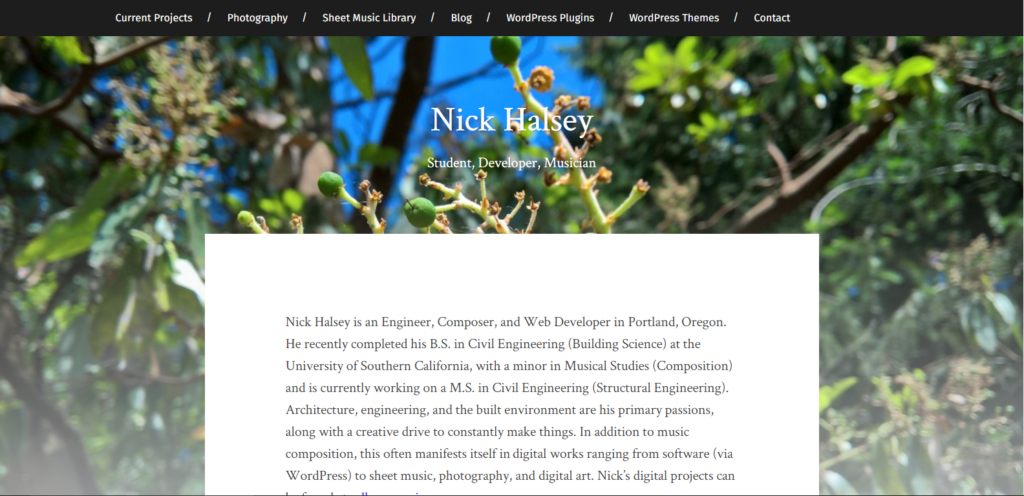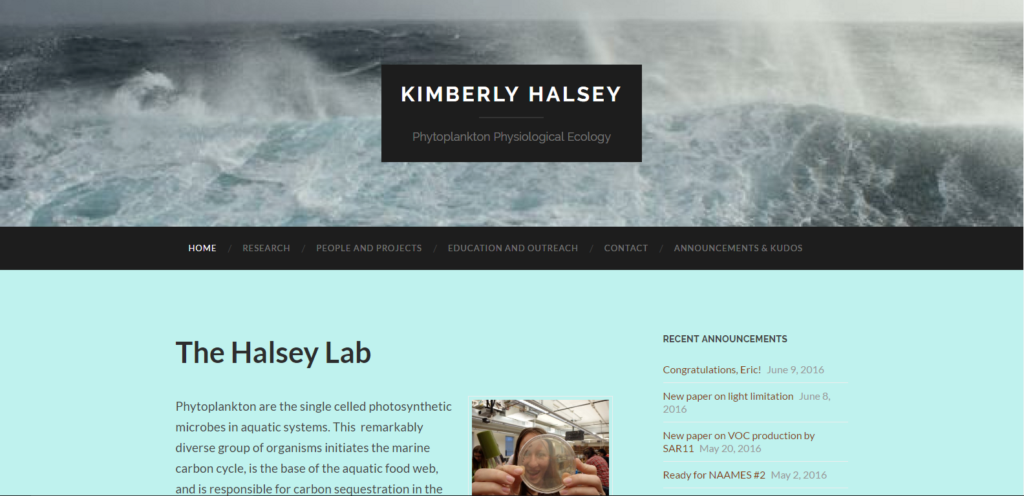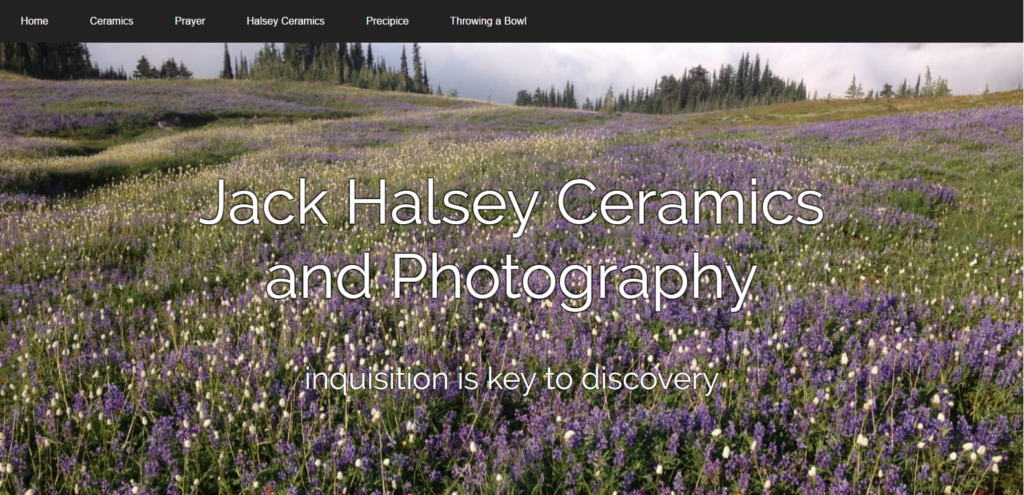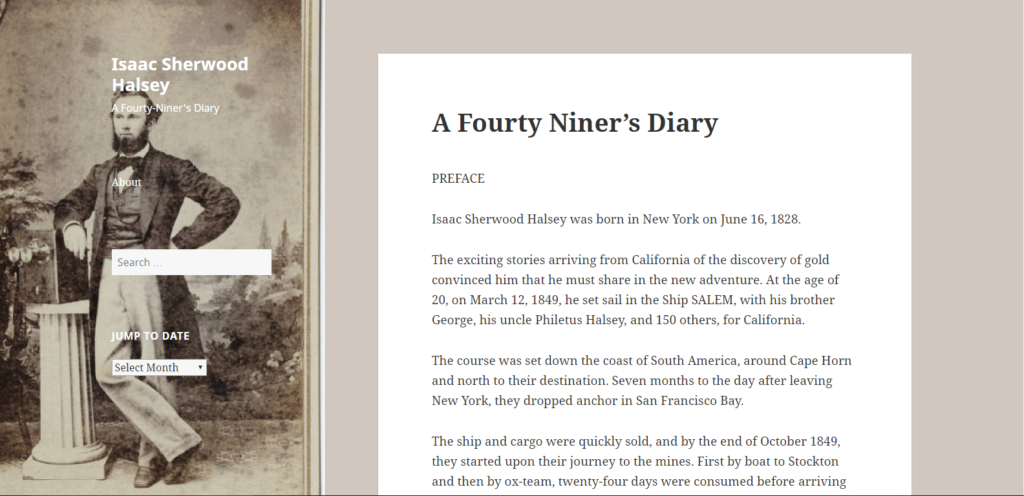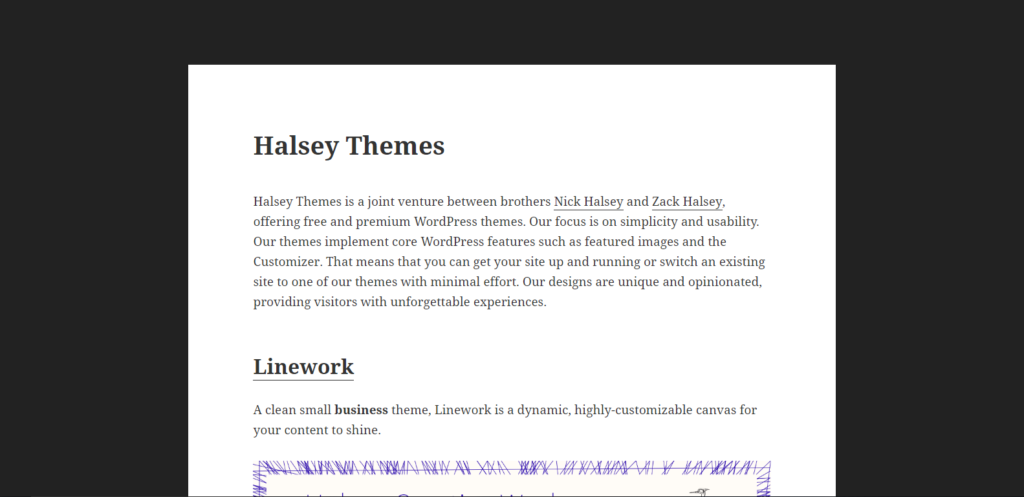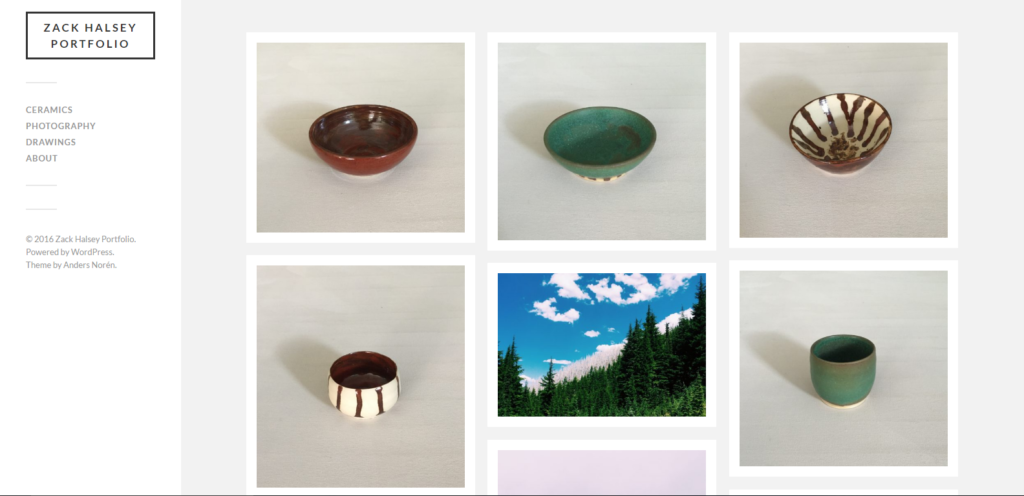 Do you like this website's design? It's using the Linework WordPress theme by Nick Halsey, which is now available from Halsey Themes.